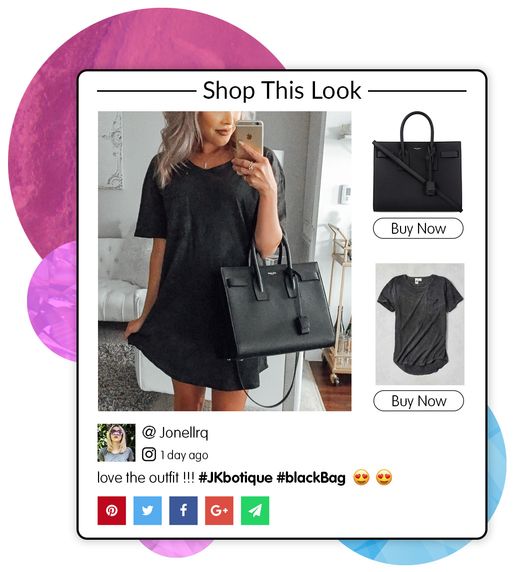 Shop this look
Attach your products to your customer's social media posts. Show what products are in the photo and create an easy path to purchase.
Place social media posts on your product pages
Feature great photos and testimonials about each product from real people that already love your brand. Turn real photos into trusted social proof and create a more authentic and trusted shopping experience.
Collect, manage, and display your customer's posts
ShareSpring finds all social media posts about your products. Approve only the best posts to be displayed on your website. Allow customers to also upload directly to your site for multiple ways of getting new customer photos.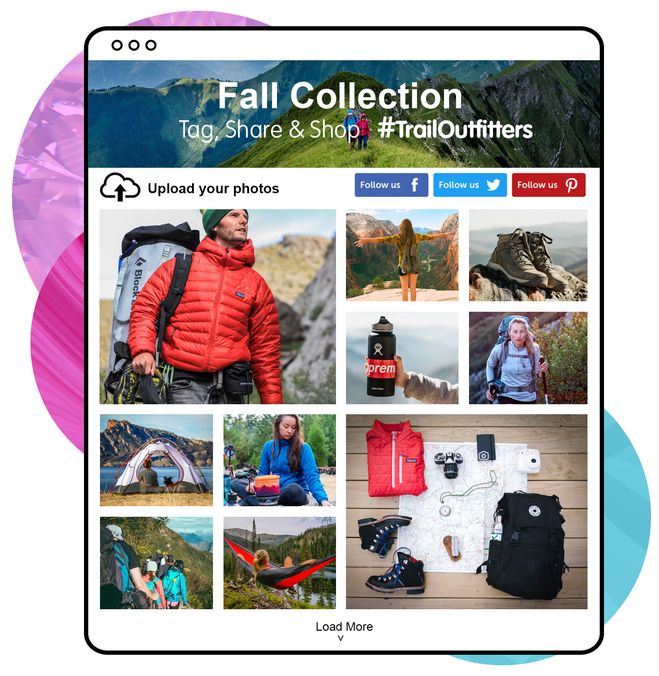 Lookbook galleries
ShareSpring is the tool to discover great posts from your customers and mix it in with your own content in a gallery of your brand's best social media.
Integrate with any shopping cart
Connect your Shopify store or integrate with any eCommerce platform. ShareSpring is customizable to work with any website.