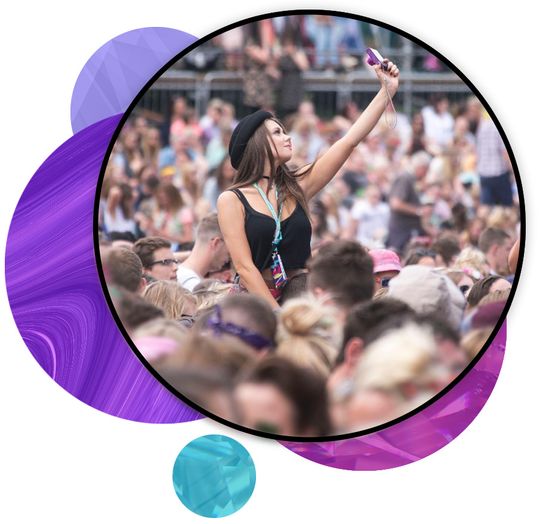 Real-time posts from your audience
Capture a live stream of all of the social media posts from attendees at your event.
Add your own promotions or sponsored content
Mix your promos into the content feed for an authentic discovery of the content you want visitors to see.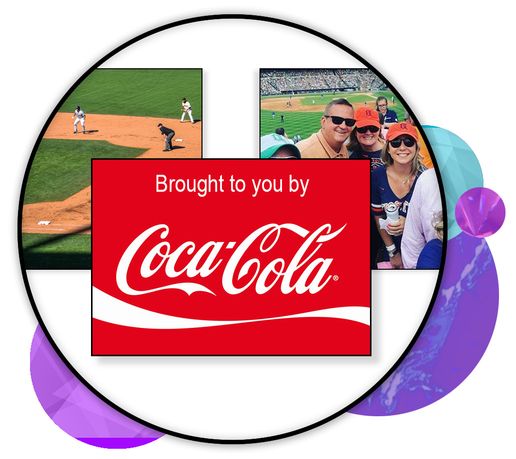 Expand your reach to millions of followers
Extend your event beyond the venue. ShareSpring encourages attendees to create and share content to their followers on social media.
Add to your website to promote ticket sales
Show real photos from your event in a beautiful gallery. This social proof increases ticket sales when you mix in your promotions.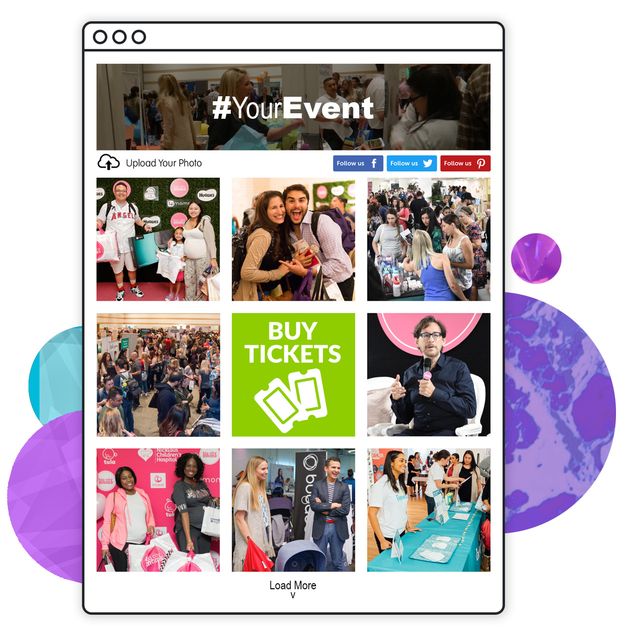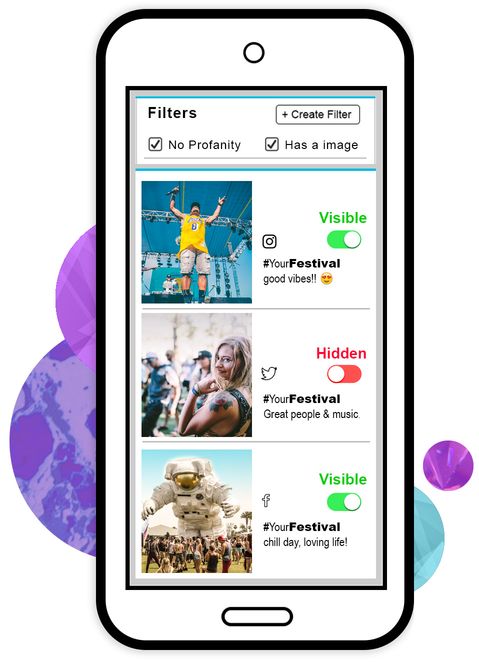 Smart moderation at your fingertips
Flip through the stream of posts coming in and pick only the best to display on the big screen. Set filters to automatically approve great posts and reject inappropriate content.
Geo-fencing by location
Capture all posts tagged with your location or within a defined boundary.